January 3, 2018 v4 p1
This is the time of year when everyone makes New Year's Resolutions, but I don't.  I used to make them, and like most other people, I failed at them.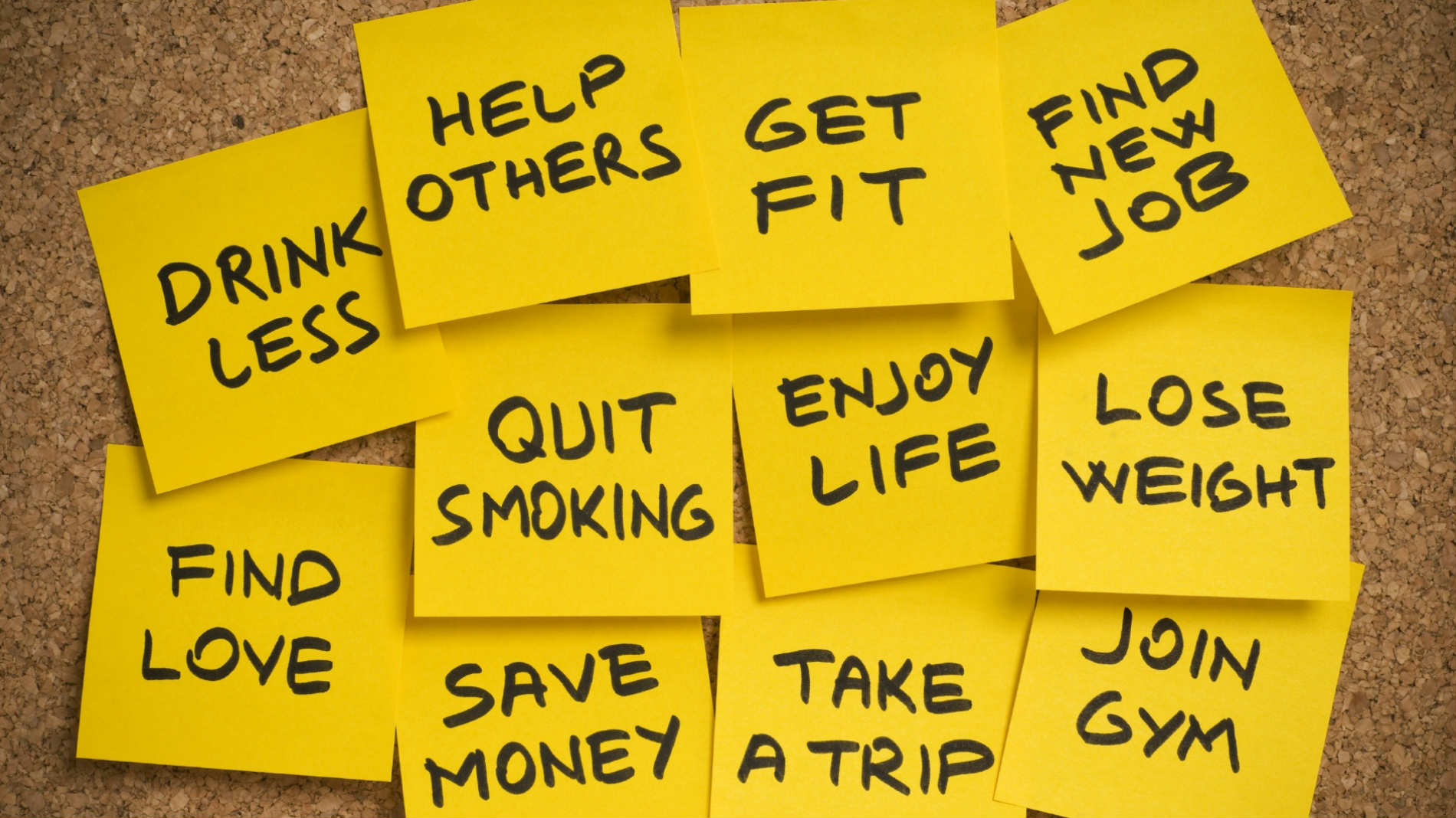 taylorintimedotcom
The history of New Year's Resolutions can be traced back to ancient Babylonia over 4000 years ago.  They also used to celebrate the new year in Mid-March at the time that they planted that year's crops.  This all centered around a massive religious celebration where they would crown a new king or pledge their loyalty to the current one.  They would also make promises to their gods in hopes for them to be given riches, power, or good health.  Those certainly sound like resolutions to me.  Throughout history there are other examples of people making resolutions around the beginning of the new year.  In more recent times resolutions have become more of a secular ideal.  People make resolutions to lose weight, quit smoking, eat healthier, exercise more, and other things like that.  They are most often geared toward improving themselves.  While this is a practice that isn't overly bad, it is one that is overly failed at.   Ultimately humans are creatures of habit and for them to change those habits is very difficult.
The main reason most people fail at the annual attempt to change something about themselves is that they set their expectations too high.  I've learned a lot about this through the reading I've been doing at work the past few years.  One example of this is people who want to start exercising more.  They set out at the beginning of the year with the goal to lose 20 pounds for example.  They go out and buy all of the latest workout gear, find a gym that they like and sign an annual contract.  Then on January 2nd (be honest) they head to that gym and start working out.  At the end of the first week they step on the scale and don't see it move a whole lot, which dampens their spirit.  This routine continues for a few weeks and eventually the majority of people give up.  If you go to the gym regularly you're probably familiar with what I like to call resolutioners, people who start at the gym in January but are generally gone by Valentine's Day (and that's being generous).  I think this is why that major gym chain that promotes not judging you is so successful.  They don't have any contracts so people can easily cancel that monthly fee coming out of their bank account.  I would guess that people who join a gym that are forced to pay for the whole year if they sign a contract have a lower percentage of people who drop out.
The other problem people have with keeping their resolutions is don't understand they must replace the habit they are trying to break with a new habit.  One of my bad habits is that I smoke cigarettes.  I have never smoke a lot, I think at the height of habit I going through about 12-15 per day.  That doesn't sound like a little amount, but when you consider that some people smoke upwards of three packs per day.  That's roughly 4 per hour if you're awake for 16 hours per day, so they're basically chain-smoking.   I get that nicotine is an addictive chemical, but I don't feel like I'm addicted to it.  I can go most days at work without craving a cigarette.  On the weekends I don't start to get jittery or angry if I go too long without one.  The problem I have with smoking is the habit.  When I get in the car to start driving to or from work, the first thing I usually do is smoke a cigarette.  If I don't have any cigarettes to go out and smoke I generally don't take a break, this was especially more evident when I quit for a time while I was working at an automotive manufacturer.  When everyone's scheduled break times would come up I would generally just keep going.  My current job doesn't have scheduled breaks so I can take a breather whenever I feel it's needed.  The hardest part I have with quitting smoking is replacing that habit.  In the car, after a meal, before bed, or while I'm having a beer, these are all times I habit smoke.  If I don't replace that habit with something else then it becomes increasingly easier to fall back into those old habits.
So what am I trying to get at with all of this?  I haven't set a New Year's Resolution in years.  Over that time though I've set and accomplished a lot of goals.  They sound like the same thing and pretty much are.  The difference is I don't tie them down to only starting in January.  Goals can be set and worked on at any time of the year.  Because of that you are much more likely to accomplish those goals that you set out to complete.  Goals are usually also tied to something much more significant like your career.  I'm not sure why it seems more important to set goals for your job than it does for your health.  Honestly, if you aren't healthy then you can't do you job, which may be a foreign concept to some.  What needs to take importance is what you want to accomplish.  No goal is too small if it's important enough to you.  And the best thing about small goals is that they are usually pretty attainable and can be completed quickly.  Once you complete one then you start on another and before you know it, you've plowed your way through 4-6 of your small goals.  Those all have a compounding effect, like a snow ball rolling down the hill in a cartoon.  The more you complete, bigger that snowball gets.  It move faster and faster, and eventually is moving on its own and nobody can stop it.

ronalvestefferdotcom
I've set some pretty amazing goals for myself this year, both personally and professionally.  I think those goals are going to be my focus for this year's blog posts so stay tuned.