August 15, 2017 v4 p31
When you aren't standing firmly on all of your bases, your life gets a little wobbly.  Lately I've noticed that I haven't been firm on all four of my basis, and it has become noticeable.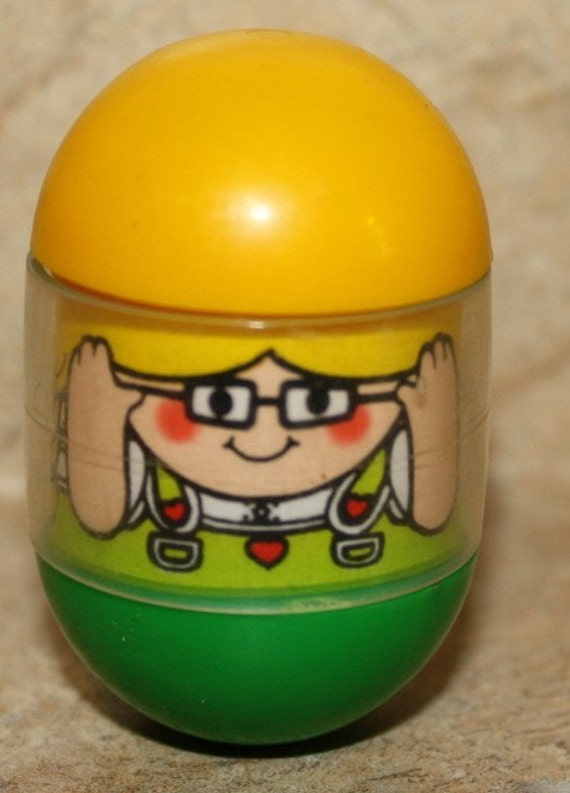 etsydotcom
For the longest time I thought I only need three footings to build my foundation on.  Those were family, friends, and fitness.  I have always put my family first.  When my oldest son was born I did everything for him.  When my wife and I reconciled, I did everything for her and our son.  When our youngest child was born I did everything for all three of them.  I tried to maintain a social life through that period, and really only ended up with a few very close friends.  I wouldn't have it any other way.  There are people from the past that I still maintain contact with, but it's not at the level of friendship that those close friends have.  There are some people that I don't maintain contact with that I wish I did get in touch with more often.  But we've all gone our separate ways, and when we do reconnect it is always good.  My fitness wasn't really a big focus for me other than not really eating too poorly.  I certainly didn't follow any specific diet, but I tried to maintain a fairly balanced diet.
A couple of years after we moved back to my hometown I began going to the gym.  That really had an impact on me.  Fitness was now the number two focus of my foundation, and I actually dropped to weights that I hadn't seen in almost 20 years.  It felt nice to be able to put jeans on that were smaller than the size I wore in high school.  Granted I think the fashion industries measurements aren't the same as they were 20 years ago.  I hadn't felt that trim since I was a teenager.  Then I began running.  That doesn't sound like something that would cause weight gain, although it isn't uncommon if you're training for long distances.  What running led to was injuries.  That always led to excuses.  Which in turn, would lead to more injuries.  For the past five years I've started a solid workout routine, only to injury myself and have to take weeks off.  That is always followed by a tough time getting back in to a routine.  This is where I'm at right now.
Then my manager encouraged me to reconnect with my faith.  It was the single most life changing event in my life.  The more I allowed myself to follow where I was supposed to go, the easier everything else became around me.  I've seen in my own life how the power of prayer has worked.  That's why I continue to pray every day.  Sometimes I feel like my prayers are getting a little stale, or that I'm praying for the wrong thing.  Then, as He always does, He reveals to me that I'm praying for exactly what He wants for me.  That is always enough to remind me that no matter how stale my prayer may feel, it's always enough for Him.  I never thought that anything would become a more important footing for my foundation than my family.  I truly believe that my faith is the most important of those footings.  It is the basis from which all of the other footings are formed.  I brought my family with me, and began making more friendships at my church, building a strong foundation.
Then I read "7 Habits of Highly Effective People" by Stephen Covey.  Of all the professional development books I've read, this is a top three influencer for me.  One of the last principles that Covey speaks about is the four parts to your foundation.  This was an eye opener for me.  The first one he speaks about is your faith.  I've put that first already.  Then there is your family, they are what drives me and encourages me to do what I need to get done.  At the time I was going to the gym five days a week, so that was covering my fitness foundation.  With all of that going on it didn't leave much time to build on those friendships.  I've made a few that I fully hope will become stronger, but nothing yet like the ones I have with those few close friends from my early adulthood.  Between church, sports, and scouts almost all of my evenings were booked up.  It didn't leave a lot of time for socializing.  My wife and I didn't get much of a chance to go out without the kids, and some of the other socializing went by the wayside.  So I knew it was that area that I needed to work on.
I still haven't figured out how to fully transition to a four footing foundation.  While always concentrating on my faith and family, I tried to focus on friends, and that has caused my fitness to fall off.  Well, at almost 42-years-old it doesn't take long for your fitness level to drop off.  I rehabbed my recurring injury and was able to start running again.  I continued with the simple strength exercises that I had learned through PT and was able to run at a good pace.  I trained for and ran a 5k last October.  Then I stopped.  Not sure why, but my GPS watch tells the story.  There was a four month period where I was running three or four days per week.  Then nothing.  I started back up in the spring some, then twisted my knee coaching my son's soccer team.  Again, nothing.  The stress of having your oldest child graduate from high school and then get ready to go off to college is really starting to show.  It's starting to show every time I look down.
I've always had a hard time controlling my eating.  In the past I didn't eat a lot of junk.  There were always donuts, and ice cream, and candy bars.  Before I would have only one of those three in a month.  Lately I haven't been doing so well.  Then there is the issue with my portion sizes.  About 10 years ago we made the conscious decision to switch to the seven inch plates in our cabinet for dinner, unless we were having a big holiday meal.  That helped some.  It still doesn't stop me from piling the spaghetti higher, or getting a second helping.  A few weeks ago I started doing some speed and footwork drills with my youngest son to get ready for the soccer season.  We do those two days a week, then run around the neighborhood three days a week.  After the first week I determined that my knees are going to hold up to that schedule, so I started adding more distance to my running.  Last weekend I was able to go two miles without stopping.  It was the slowest two miles I've run on pavement in six years.  I don't like it.  This may be the kick start I need.  If I can get my diet straightened out it will help a lot too.
I started rebuilding my life on my faith foundation.  I'm almost done rebuilding my family, and I'm just starting to rebuild my fitness.